dinner, auction & children's demonstration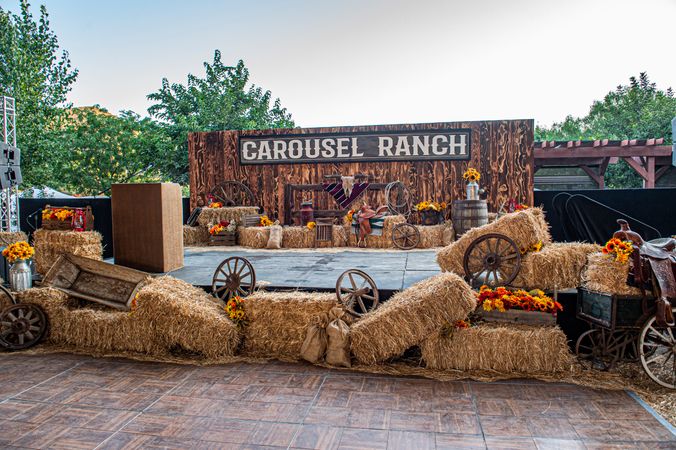 August 28th at 6:00pm
Just in time for our 25th annual anniversary event, Heart of the West will be a celebration of this community's everlasting love and support for the beloved equestrian-therapy organization.
While this year's format is a home/onsite hybrid, the guest experience will remain intact. Whether you celebrate at Carousel Ranch in person or enjoy the intimacy of your own dining room with family or an outdoor gathering with friends on your patio – all guests will come together in real time for the signature experiences and the live auction. It will be a night of delicious food, comradery, live and silent auctions and plenty of moments to share in what matters most - the needs of the children and young adults of Carousel Ranch.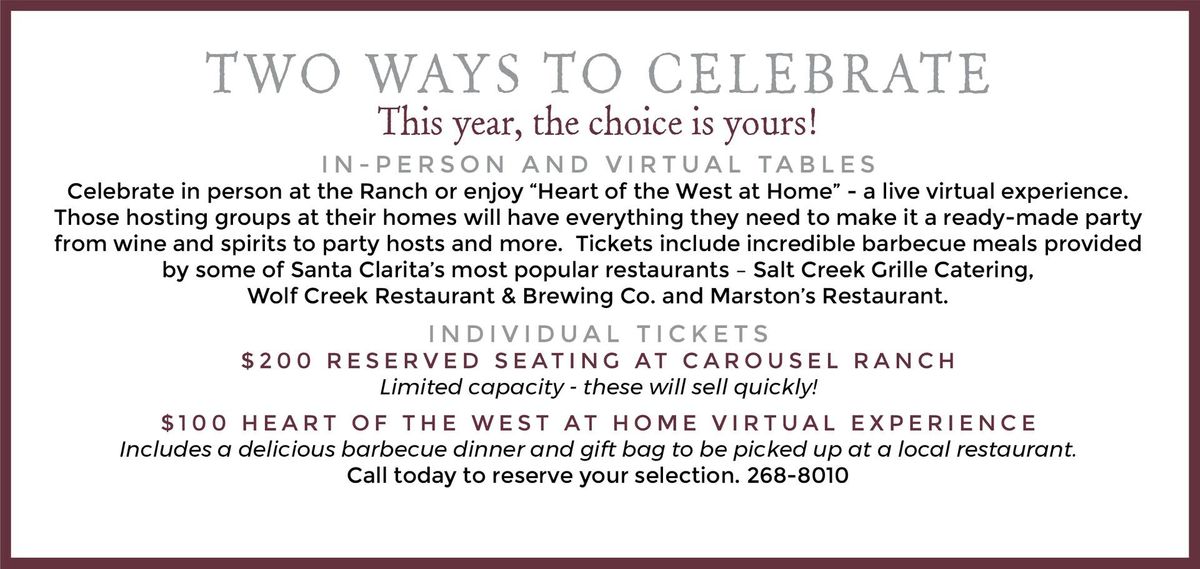 Other Ways You Can Support Our Kids!
If you can't attend, each and every donation will help make this event a success and ensure that our programs continue operating. Carousel Ranch is always grateful to those who are willing to make the time and effort to support! There are many ways to help.
Do you have an item to donate to our auction? Whatever you are able to do, is so appreciated and absolutely essential this year more than ever.
Anything helps, from gift cards (have any sitting in your wallet) to credit card points or items from your own business or a store that you frequent?
We can use the support of our volunteers now more than ever to create a successful event. If you are interested in helping in the weeks leading up to the event, or on the day of please contact Carousel Ranch at heartofthewest@caouselranch.org.