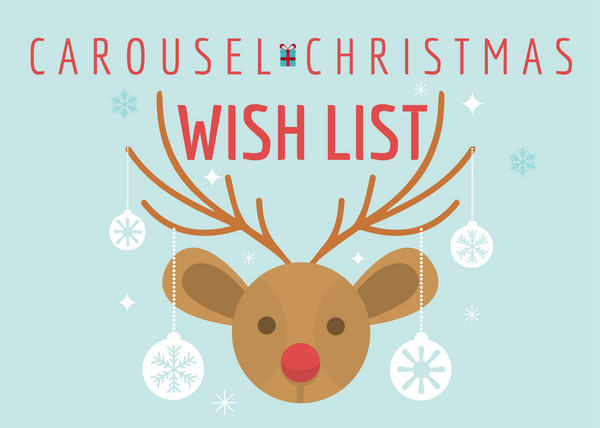 Become a Holiday Hero!
Remember our favorite furry friends at Carousel Ranch this Holiday Season! Without each of them, none of our work would be possible. Each holds a special place in our hearts and makes it possible for us to make a difference in the lives of our children.
With the gift of giving in mind, please think about the Horses here at the Ranch. Every dollar counts and the value of Horse Therapy for a child with special needs is PRICELESS ❤
David's mom says it so perfectly...
"…from the first day he came to the ranch and saw Mo and Annabelle, I started to notice a change in David. He would perk up when we mentioned the horses. He would start talking about them, and he started talking about how he felt about them - Mo and Annabelle are his favorites…I don't think I can overstate the impact that David's interaction with the horses and staff at Carousel Ranch have had in his ability to form relationships and to open up to the world around him. David still works very hard, and he still faces challenges, but he is able to make friends, and he is better equipped to make sense of the world. And it all started with Mo and Annabelle."