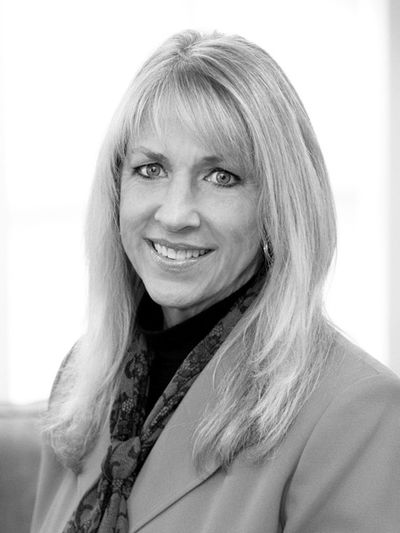 Marianne Cederlind - President
Marianne Cederlind, Executive Vice President and Chief Business Banking Officer with Mission Valley Bank, joined the Carousel Ranch Board of Directors in 2011. She has served as the organization's president for three 2-year terms. Through her leadership, Carousel Ranch is stronger and more sustainable than at any other point in its history. Marianne led Carousel Ranch through a successful Capital Campaign for a covered arena, launched the Annual Giving Campaign, and began the Ready to Work and Ready to Grow programs giving vocational training and workplace skills to young adults with disabilities.
"I share in Carousel Ranch's vision and passion for making a difference in the lives of children with disabilities. My goal is to bring Carousel Ranch to the next level in its evolution, creating long term sustainability and continued growth in the years to come."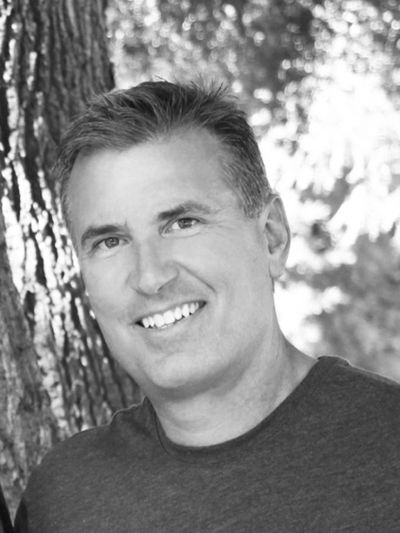 Eric Stroh - Vice President
Eric Stroh, Vice President of Santa Clarita Concrete, joined the Carousel Ranch Board of Directors in 2006. He served as president of the nonprofit for five years, vice president for six years, involved in the signature Heart of the West event, and created and chaired the How the West Was Won Trap Shoot event the past 10 years raising nearly $300,000 from that one event. It was his daughter Jolie's obsession with horses that first brought Eric to Carousel Ranch. Together, they have given hours of love and support to the Ranch. Under Eric's leadership, the ranch overcame numerous challenges and changes. He led them through their property purchase, renovations and improvements, and the building of the long-awaited covered arena.
"It would be impossible to say 'no' to the kids of Carousel Ranch, and I love spending time on the Ranch. Everything about this special place represents a labor of love from the students to the horses to the community supporters and donors."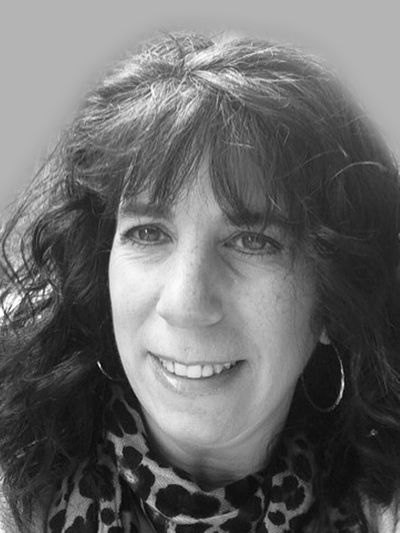 Stacy Nochenson - Secretary
Stacy Nochenson, a commercial Interior Designer specializing in healthcare and ADA requirements, is a Founding Board member of Carousel Ranch. Her love of entertaining, desire to please and provide the best experience for those attending Carousel Ranch events has led to 20+ years coordinating and overseeing the dinner at the annual Heart of the West. She is also corporate Secretary of the Board.
"These children face challenges I didn't even know existed, yet they experience great joy. My heart is overwhelmed by the incredible smiles this simple recreation brings. It has always been a privilege to serve on this board and participate in the incredible service Carouse Ranch provides."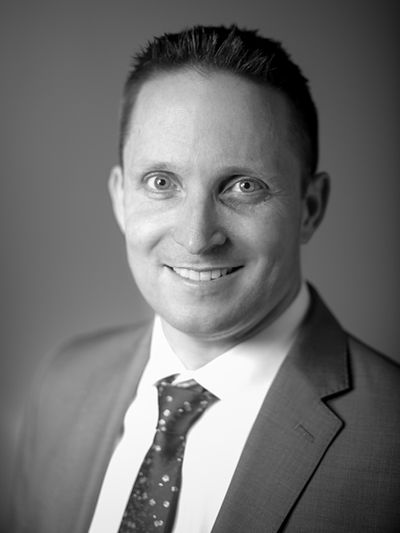 Evan Faucette - Treasurer
Evan Faucette, partner with KKAJ Certified Public Accountants and a member of the managing partner group, joined the Carousel Ranch Board of Directors in 2019 and serves as the organization's Treasurer. He brings his expertise in accounting and tax-related matters to the board, as well as a heart for the mission of bettering the lives of children and young adults with special needs.
"In the short period of time I've been involved with the Ranch, I have been amazed with not only the mission it seeks to accomplish, but also by the diligent effort made by everyone associated with the organization to ensure this happens. From its equestrian therapy to the Ready to Work program, I value the Ranch's efforts to make life more enjoyable and meaningful for the riders and students, as well as their families. The satisfaction and fulfillment employees and board members realize are simply a byproduct of accomplishments of those they serve."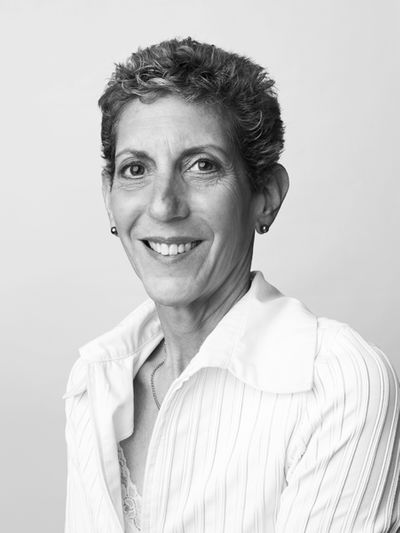 Renee Berlin
Renee Berlin retired from the Los Angeles County Metropolitan Transportation Authority (Metro) in December 2016 where she held the position of Senior Executive Officer, Countywide Planning. Having commuted to Downtown Los Angeles for her entire professional career, upon retirement, she wanted to get involved with the local community. Renee has a nephew who is autistic and a niece who runs an equestrian horse therapy program in Nebraska and the Nebraska Special Olympics Equestrian team.
Renee joined the Carousel Ranch Board of Directors in 2018 and currently serves on the Multi-Year Partnership Committee soliciting individuals to make multi-year financial commitments that will assist Carousel Ranch sustain into the future and, hopefully, expand the number of children served.
"Visiting the Ranch in the summer of 2017 'sealed the deal' for both myself and my husband. We were so impressed with the therapy and its results that joining the Board was a natural. Carousel Ranch fills a void in therapy for many children with disabilities."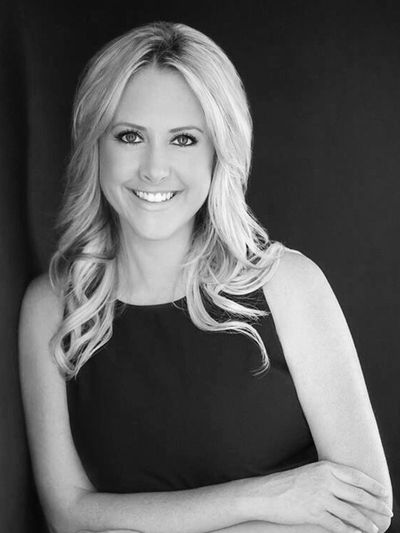 Missy Carter
Missy Carter, Director of Membership and Marketing at The Saticoy Club, joined the Carousel Ranch Board of Directors in 2019. She brings her enthusiasm and talent for fundraising to the organization.
"From the first time I stepped foot on the Ranch I knew I wanted to make a difference. It's a magical feeling when you are at Carousel Ranch; I am so impressed with the therapy and the results achieved for the children and young adults with special needs. Joining the Board was a natural next step."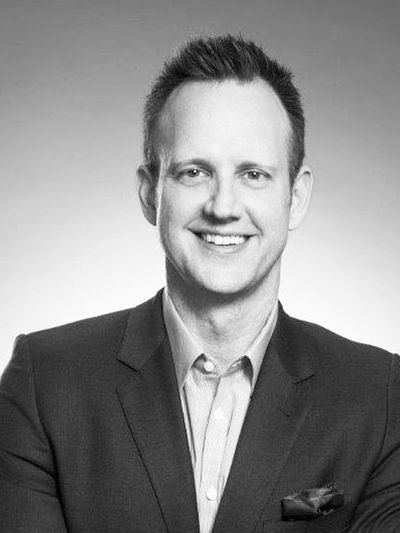 John Chernesky
John Chernesky, Senior Vice President of North American Sales and Trade Marketing for Princess Cruises, was first introduced to Carousel Ranch through a work event where the entire Sales team spent the afternoon volunteering. Following a riding demonstration that featured the child of a Princess employee, he was simply blown away by it all. As a father of twin boys, John was particularly impressed by the dedication and passion of the employees and volunteers, as well as the reaction of the child, who couldn't have been happier when he was on the back of the horse. John knew there was something special about Carousel Ranch and he wanted to be a part of it. He joined the Board of Directors in 2015.
John's goal is to help introduce Carousel Ranch to other businesses within Los Angeles, as well as to develop a corporate retreat setting like what he personally experienced. Nothing like painting a fence and getting your hands dirty for a great cause to help bond your team together. Three years later, it's still what our Sales team talks about most.
"Carousel Ranch is just a special place – very hard to describe, but you know it and feel it when you go there. If you watch a child riding their horse and you don't get a lump in your throat, there's something wrong with you. My interest in supporting Carousel Ranch is to ensure it continues providing amazing support to those families in need – ideally twice the number of families we serve today!"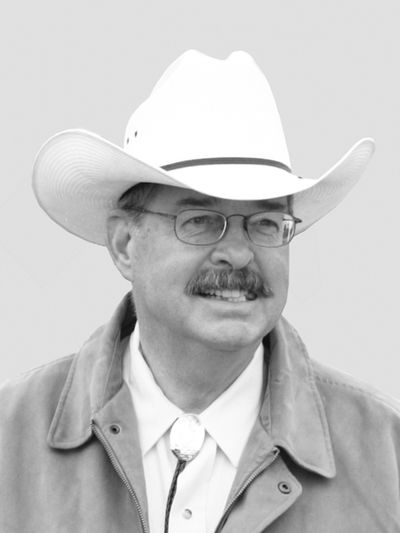 Wayne Crawford
Wayne Crawford has been a supporter of Carousel Ranch since near its inception, playing a vital role in procuring the organization's permanent home in Agua Dulce. A tireless campaigner for the Ranch, Wayne is responsible for raising the Ranch's public profile and connecting it to the community it serves. Whether he is getting his hands dirty on a tractor helping grade the property or driving fundraising efforts, Wayne is always there for Carousel kids.
"My wife, Dianne, and I are proud that our youngest grandson, Caynen, is able to benefit from the amazing therapy opportunities available on the back of a Carousel Ranch horse."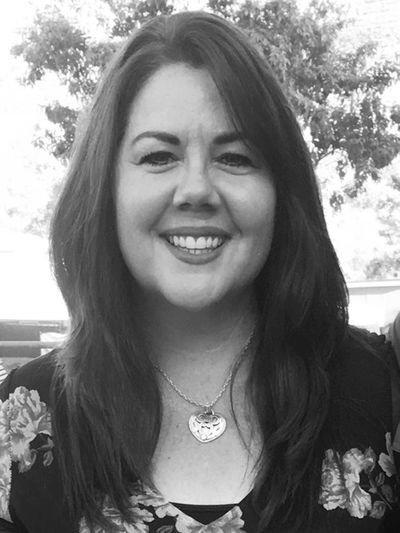 Dena Gittisarn
Dena Gittisarn, a Child Development/Mental Health Specialist, has been working with children with special needs and providing parent education for over 27 years. Dena joined the Carousel Ranch Board of Directors in 2015. Her daughter, Sophia, rides weekly at the ranch, as did her goddaughter for 10 years. Dena has also had many clients over the last 20 years ride at ranch. Dena, along with another parent at the Ranch, have come together to foster a sense of community with the families of Carousel Ranch by getting them involved along with providing support to the staff.
"I became involved at the Ranch after witnessing the progress my daughter was making at the Ranch and the impact on her development. Carousel Ranch was the missing piece to help our Sophia. I knew I wanted to get involved to help in any way I could to support the amazing, loving, hard-working and dedicated staff."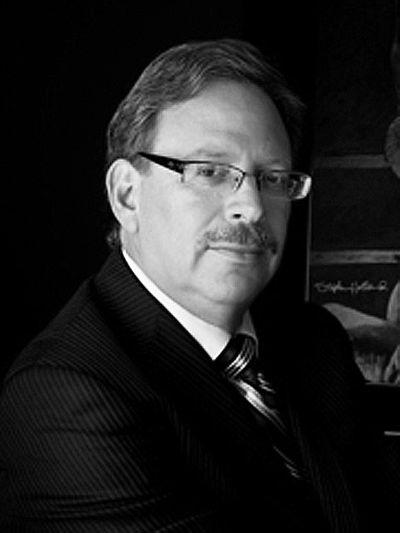 Jeff Hacker
Jeff Hacker, Esq., with Hacker Law Group, has been involved with Carousel Ranch for more than 10 years providing pro bono legal services and as a member of the Board of Directors. Jeff became involved after his niece founded a similar organization in Ocala, Florida, and he became well-versed in the benefits of equine therapy.
"I marveled at the work my niece has done on a shoe string budget. I thought I could bring a unique perspective to the Ranch while using my training to assist and grow this remarkable organization."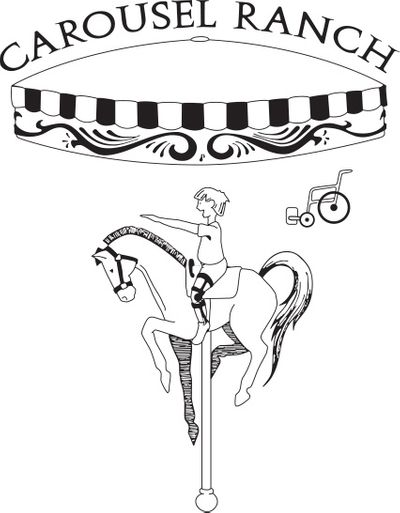 Stuart McIntosh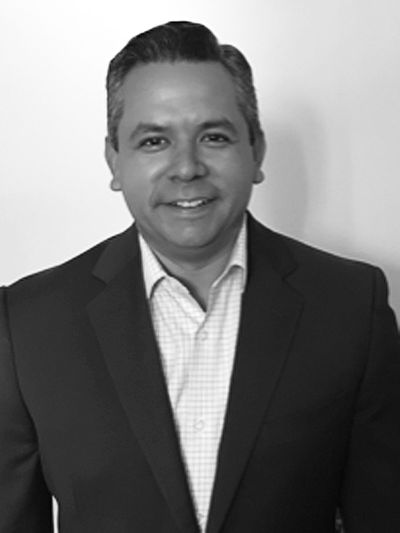 Alfredo Mendoza
Alfredo Mendoza, regional director for the Starbucks Coffee Company, joined the Carousel Ranch Board of Directors in 2018. Having attended Heart of the West in recent years, Alfredo's goal is to strengthen the partnership between Starbucks and Carousel Ranch, specifically when it comes to the Ready-to-Work Program.
"As the father of a son who is on the autism spectrum, I am passionate and committed to finding ways to support and give back. We were so fortunate to have so many great people help us through a very challenging time. Our son Dylan is doing so well, but we never lose sight of those people that supported us. Carousel Ranch is an opportunity for me to keep paying that forward."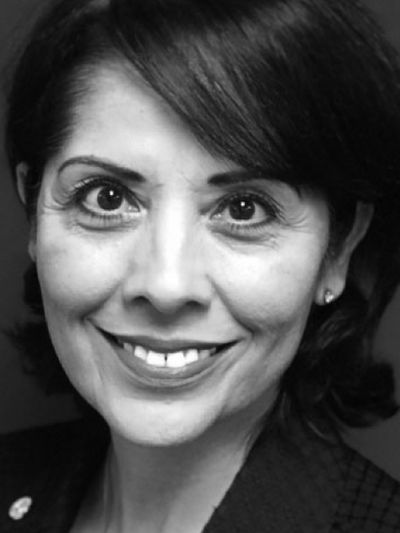 Yvonne Rockwell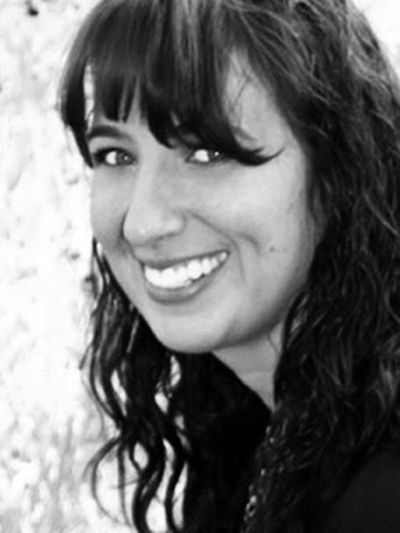 Amandalynn Sawyer
Amandalynn Sawyer, Creative Director at Inside SCV Magazine, joined the Carousel Ranch Board of Directors in 2018. She has been designing media for Carousel Ranch for over 10 years, starting with the original capital campaign materials to build the covered arena and continuing from there. Recently, Amandalynn created the visual identity for the Ready to Work and Ready to Grow programs, and continues to assist wherever her talents are needed. Her goal is to become an integral part in Carousel Ranch's growth and continue to watch it flourish.
"I have been blessed watching several of the children go through this rigorous program with a smile on their face and a happy heart. I have watched them improve rapidly and smash barriers beyond their parents' dreams. The kids, the staff, the horses - together they have created a magical place where 'hope goes around and round.'"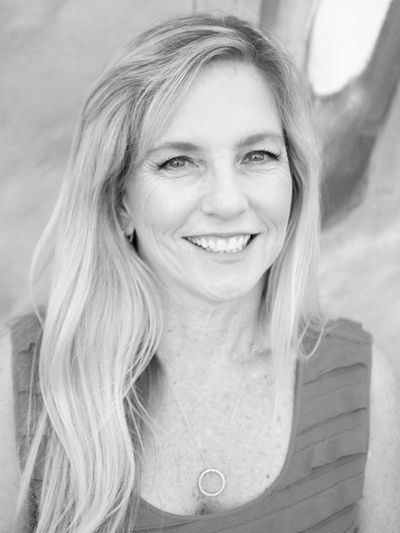 Margie Shaffer
Margie Shaffer, a Broker Associate with Re/Max, joined the Carousel Ranch Board of Directors in 2018. She has a personal connection to the children at the Ranch. Her older brother was diagnosed with hydrocephalus and cerebral palsy at a young age. Her childhood involved staying vigilant for seizures, going to various therapies with him, and standing up for her brother when kids made fun of him. Today, the son of one of her dearest friends battled his own disease, which is how Margie was introduced to Heart of the West 10 years ago.
"The work that is done at the Ranch is one of a kind. To see the kids on the horses with the smiles on their faces is priceless. From that first visit a decade ago, I knew that I would one day be helping out here."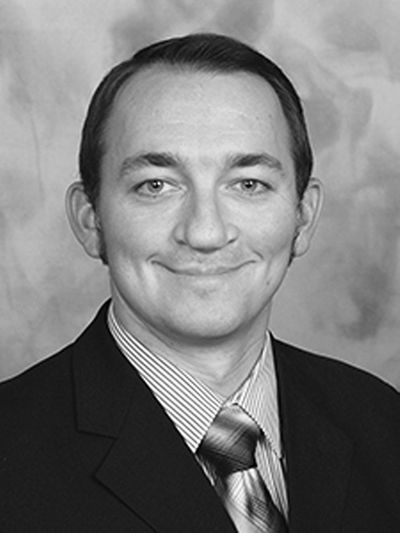 Bryan Steiner
Bryan Steiner, a financial advisor with Thrivent Financial, joined the Carousel Ranch Board of Directors in 2015. He has been instrumental in crafting a succession plan for the organization so Carousel Ranch can continue helping children generations into the future.
"For anyone not familiar with the work of Carousel Ranch, I highly recommend a visit to see what they do first hand. It was after seeing and hearing from parents the impact Carousel Ranch has had on their children's lives that I knew I wanted to become involved and help support their work."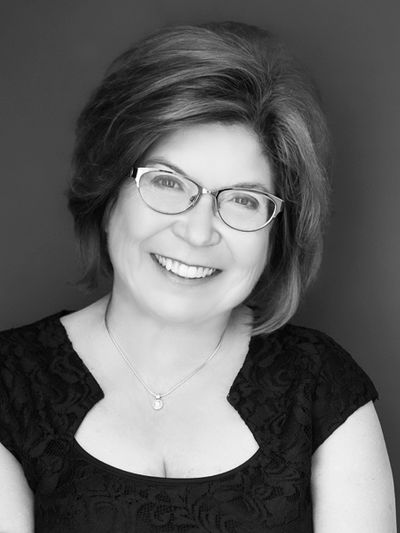 Teresa Todd
Teresa Todd, founder of Point of View Communications, LLC and adjunct professor, joined the Carousel Ranch Board of Directors in 2015 serving on the Communications Committee and Heart of the West Auction Committee. She assists the Ranch with public relations, social media, and consults on community outreach initiatives.
"Each time I watch a child with special needs achieve greatness on the back of a horse, it takes my breath away. There is an unspoken bond between horse and human that makes even the most challenging disabilities become invisible. It is difficult to express the depth of emotion I feel toward Carousel Ranch."