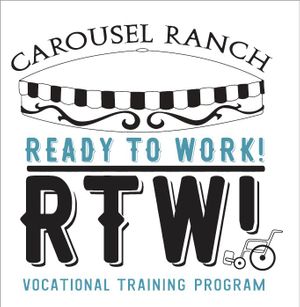 An Innovative & Creative Approach to Vocational Training
At age 22, young adults with special needs "age out" of the education system. Some graduate even earlier. This can be a disorienting event that alters their routine, isolates them from friends and mentors leaving them without a daily purpose. Finding and securing employment can be very difficult. Ready to Work! is helping to change that scenario, showing that each has the capacity to be contributing members of society.
RTW Utilizes a Unique Two Component Approach
All levels are based on spending less than half of the time in the classroom and the remainder in experiential learning.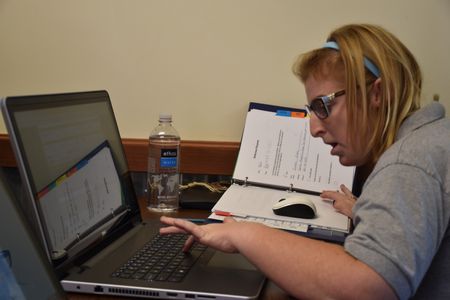 LEVEL 1
A 12-week program focusing on "soft-skills," such as clocking in and wearing a uniform, working as a team, appropriate behavior, eye contact, being flexible, having a positive attitude, etc. These are essential skills needed to not only get a job, but to be successful in keeping it. Students complete a resume, learn and practice interview skills and finish far "readier to work."
Curriculum is then brought to life by working in the "Tack Shack/Snack Shack" or various tasks on the grounds of Carousel Ranch and in the community. Experiences are varied including horse/ranch care, vehicle washing, events, construction, office work, retail, food service and work within our "Ready to Grow" garden.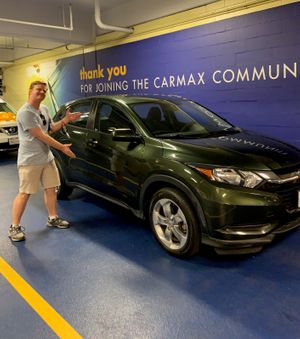 LEVEL 2
This 1:1 component works to further individual efforts to secure employment, volunteer work, enroll in continued education/training, further their ability to use public transportation and, for some, even getting their driver's license.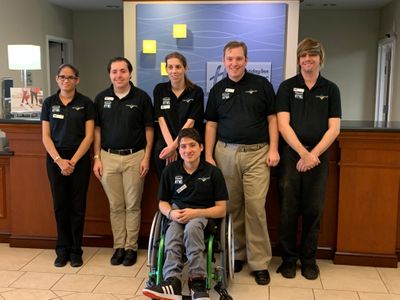 RTW Academy
RTW Academy at College of the Canyons is changing the face of postsecondary education for young adults with special needs. Certificate based courses include subjects such as Customer Service (Retail, Food Service & Hospitality) and Warehouse Fulfillment & Logistics (with more in development). Courses encompass both weekly classroom training at COC and practicum/work experience at partner businesses including Starbucks, Holiday Inn Express and AMS Fulfillment.