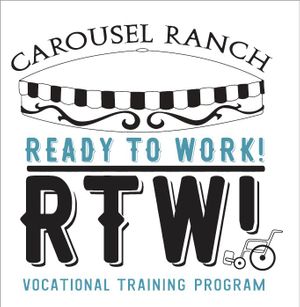 An Innovative & Creative Approach to Vocational Training
At age 22, young adults with special needs "age out" of the education system. Some graduate even earlier. This can be a disorienting event that alters their routine, isolates them from friends and mentors leaving them without a daily purpose. Finding and securing employment can be very difficult. Ready to Work! is helping to change that scenario, showing that each has the capacity to be contributing members of society.
RTW Utilizes a Unique Two Component Approach
All levels are based on spending less than half of the time in the classroom and the remainder in experiential learning.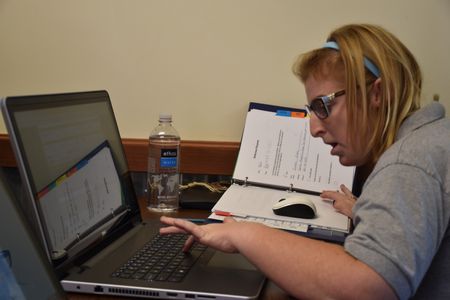 LEVEL 1
This 15-week program focuses on the "soft-skills" needed to work including teamwork, appropriate behavior, communication, flexibility, and having a positive attitude. These are essential skills needed to not only get a job, but to be successful in keeping it! Outdoors at the Ranch, the students participate in various experience-based work tasks including retail in our Tack Shack, gardening in our Ready to Grow! garden, and even planning and facilitating Ranch events- just to name a few! Level 1 students also travel to off-sites in the community like the grocery store and plant nursery to see what they have learned in action! In class, students complete a resume, conduct a job search, practice interviews, and finish far "readier to work."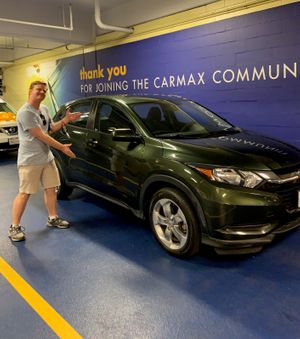 LEVEL 2
In this program, our Level 1 graduates work 1:1 with an instructor at an individual pace towards accomplishing their unique objectives. Our students work on a variety of different goals including: continued education, employment, personal finance and independence. Level 2 at Carousel Ranch gives students a chance to follow their own path and accomplish the goals they have set for themselves. Their instructor helps them find that path and direction while creating a space to explore new things!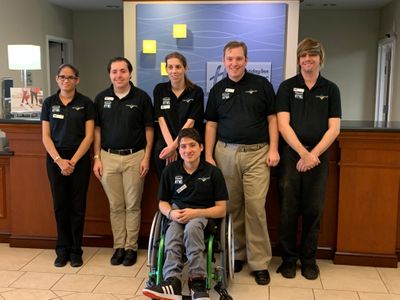 RTW Academy
RTW Academy at College of the Canyons is changing the face of postsecondary education for young adults with special needs. Certificate based courses include subjects such as Customer Service (Retail, Food Service & Hospitality) and Warehouse Fulfillment & Logistics (with more in development). Courses encompass both weekly classroom training at COC and practicum/work experience at partner businesses including Starbucks, Holiday Inn Express and AMS Fulfillment.