Our Incredible Team of Carousel Horses
At Carousel Ranch we couldn't do what we do without each and every one of our horses. Each is special in their own way and are hand chosen for each students.
We are grateful to friends and supporters who participate in our "adopt" a therapy horse program - sponsoring them for a one year period. A Sponsorship covers board, shoeing and basic veterinary expenses. We thank the following donors for their continued support.
There are several horses (see below) still in need of sponsorship. They can be sponsored for a full year ($3,500), half year ($1,750) or even three months ($875).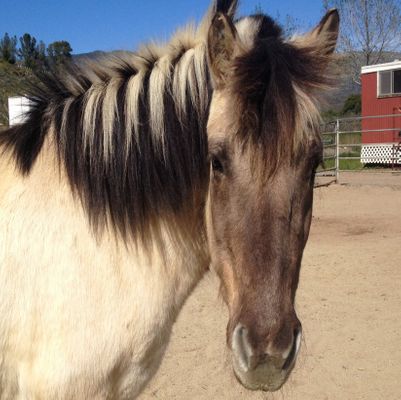 Annabelle - Sponsored by Jan & Rob Swartz and Scott & Deb Christie
Annabelle is a definite favorite at the ranch. She is a beautiful 22 year old Norwegian Fjord...a breed of horse, perfectly suited for this work. Her short legs and draft type body along with an amazing disposition, make her an exceptional therapy horse.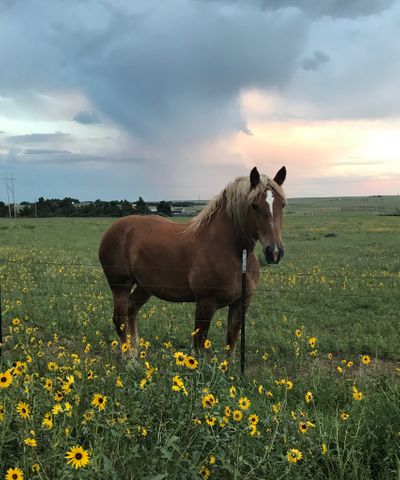 BB - Sponsored by The Sandnes Family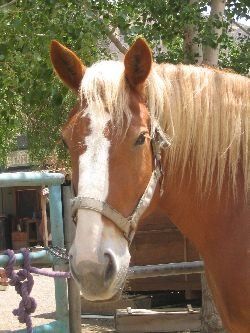 Callie - Sponsored by Bob & Bonnie Bonnie
Callie is a big, beautiful 21 year old Belgian Mare, who has been working at Carousel Ranch since 2006. She came in ready to work, and has been a long time favorite. Callie is sure and steady, working with those students who are more adult sized or need an instructor sitting on the horse behind them.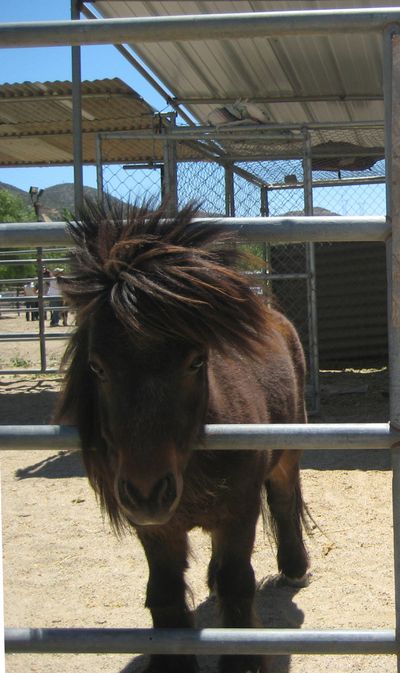 Chocolate – Sponsored by Renee Berlin and Allen Hohnroth
Chocolate is our miniature horse – truly loved by everyone! Many of the children who receive therapy on the backs of the larger horses, come for their first sessions not knowing what a horse is and there is uncertainty associated with that. The "mini's" role has been of assurance and acclimating them to working around & with horses; not many people, big or small, can resist a friendly, fluffy, little horse and the children are immediately drawn to them.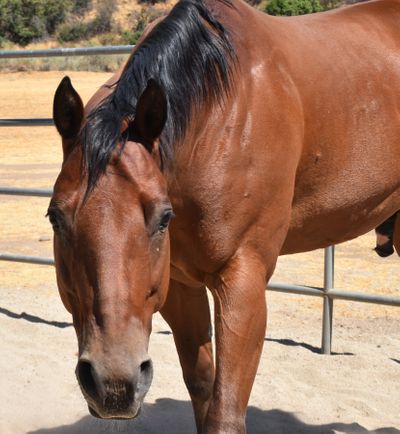 Cricket - Sponsored by Larry & Peggy Jean Rasmussen
Cricket is an 11 year old American Quarter Horse, who has been working at the ranch for the last 4 years. Quarter horses are known to be ranch horses, and so it only makes sense that Cricket intuitively knows how to do his job at Carousel Ranch. While he is a strong guy, he isn't one with too much energy, and so a good fit for those students needing a calm, steady, consistent stride to get them from point A to point B.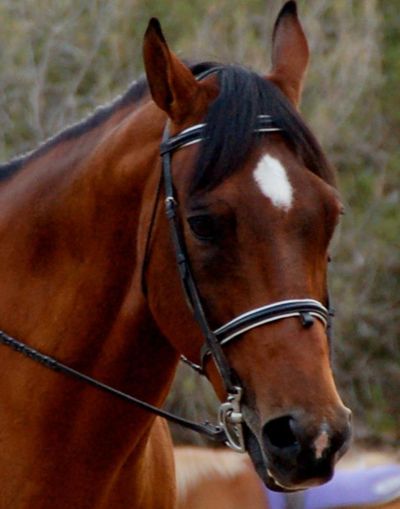 Dinero - Sponsored by Dorell and Felicia Smith
Dinero is a 33 YEAR OLD Bay quarter horse who was donated to Carousel Ranch 16 years ago. He was used for riders who were just learning the skills to control their horse and ride in a saddle, or for those who were more advanced in their riding skills. Dinero couldn't have been more patient & kind, he worked for more than a decade and his contribution to Carousel Ranch is priceless. We are making sure to do our best to provide for his comfort & needs during his retirement years at the ranch.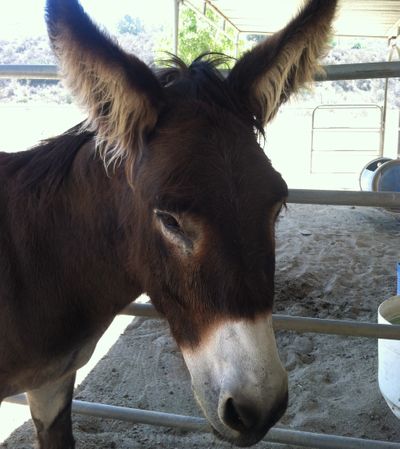 Earl – Sponsored by Renee Berlin and Allen Hohnroth
Earl is a 10-year-old donkey with the heart of a lap dog. He can be heard across the ranch "hee-hawing" for a good pet and some carrots. Earl loves attention and will gladly snuggle anyone who enters his stall. Earl's main purpose at the ranch is to allow our kids a more hands on experience to get them used to being around horses. As a special treat students get to take Earl for a walk, give him a bath and even take him on a "pony parade" through the obstacles in the arena.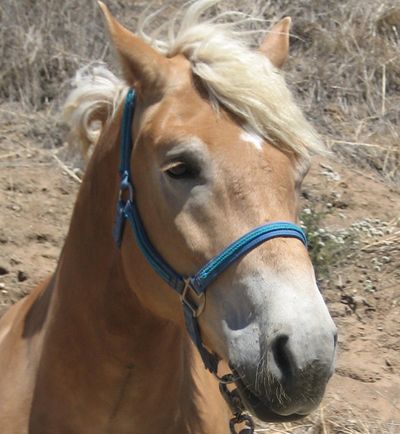 Gus - Sponsored by Eric Allen
Though young at heart, 17 year old Gus is a definite favorite at the ranch. He is one of our two Haflingers. Gus is the strong, silent type, which is especially suited for this work. Over the years, Gus has become a very important member of the CR team – working in many of our most challenging lessons.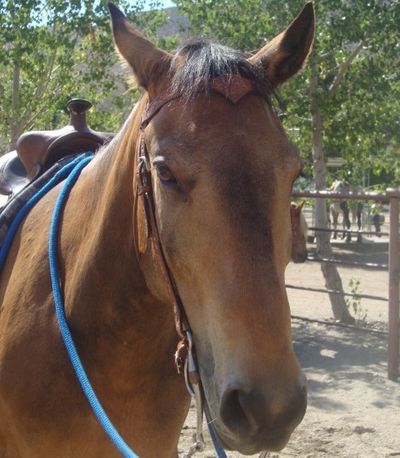 Mac - Sponsored by Kris & Mike Huber
Also known as "Big Mac" - he quickly become a favorite here for many beginning riders. He was donated by neighbors and friends, Chris & Lisa Burgard - who adopted him from the Bureau of Land Management (as a wild horse). Mac is a beautiful buckskin Mustang. He is patient and kind, slow and steady...a perfect match for us!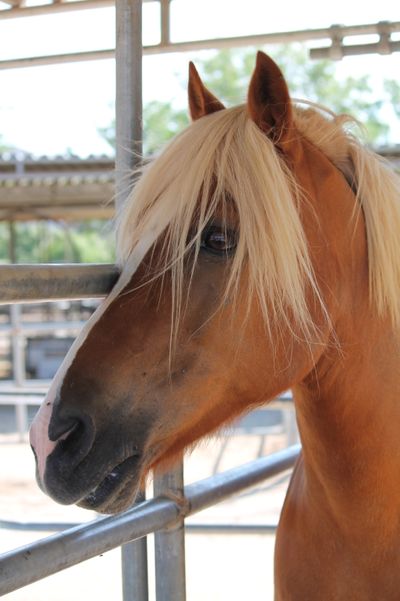 Mo - Sponsored by Julie Benson Krumrine, Bruce Krumrine & Robin Benson
Mo is a 18 year old Halflinger. This breed of horse is especially suited for our work and is known for its gentle disposition, sturdy draft type body and short legs. Mo has proven to be a phenomenal therapy horse as well as a perfect demonstration horse as well.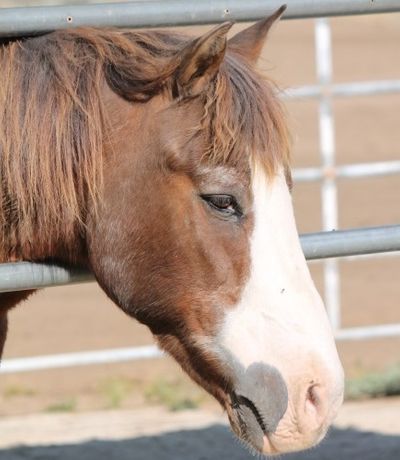 Banner - Sponsored by Mission Valley Bank
Banner is and always will be, a favorite of so many of our children. He is small, but mighty - and always does his job to perfection. Banner has been with us since the beginning, and has rarely missed a day of work! At 28 years old, we can still count on Banner as the perfect choice for many of our little ones.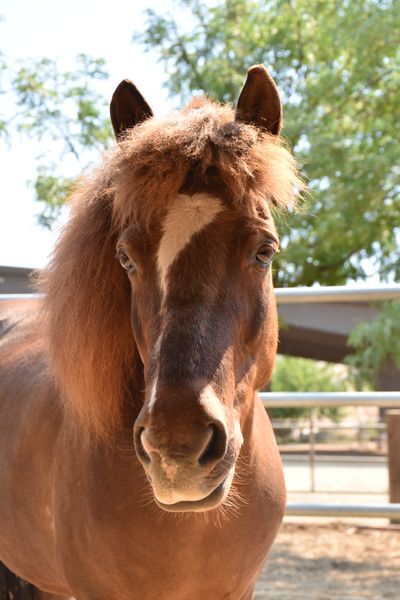 Mookie Sponsored by Craig Volding & Sandy Troxell
Mookie is a 14 year old Icelandic Pony. He was quick to move into not only vaulting and under saddle lessons, but as our only therapy horse that is able to pull a pony cart! Icelandic's are very good natured, and are bred as much for temperament as for their other attributes.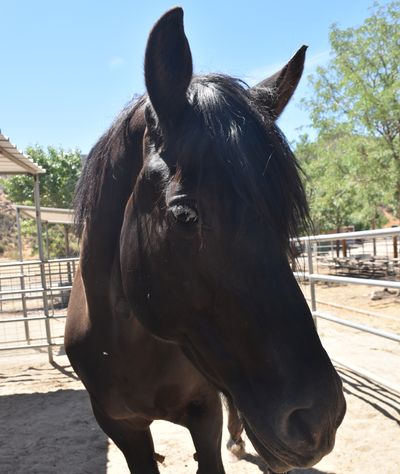 Savannah – Sponsored by Renee Berlin and Allen Hohnroth
We feel so lucky that this beautiful all black 14 year old Percheron/Belgian /Quarter horse cross came available just when we needed her. In the 5 months we've had Savannah she has proven to be more than we hoped for…not only are we using her for our therapeutic vaulting lessons, but for our more independent riders under saddle as well. She is no "slacker," Savannah has shown that she loves to be out working in the arena and on the trail with students & staff.
Available for Sponsorship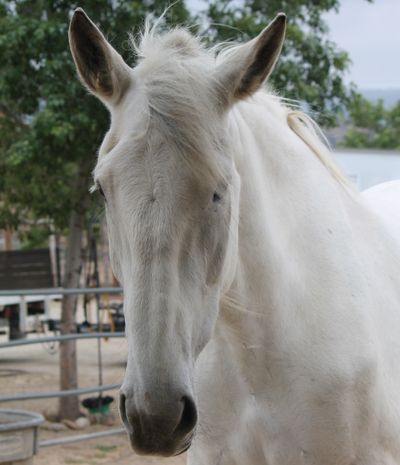 Dawn
She is a big and beautiful and is an amazing member of our team. Dawn is a dapple gray 11 year old Percheron. Taking some of the load off of Callie, she is another large draft horse - perfect for those needing an instructor behind, or those independent riders that simply need a larger horse to ride under saddle.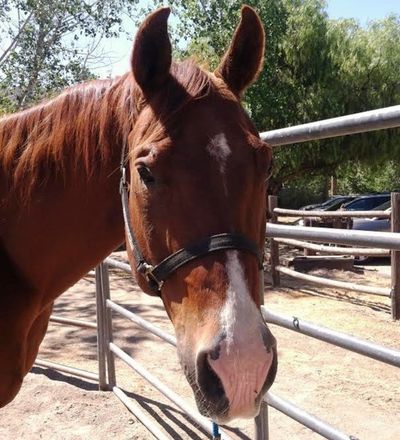 Mijo
Mijo, an 20 year old chestnut Quarter Horse, had a loving home and previous career as a "movie" horse. Mijo immediately proved that he had the right temperament for the job and is used for many of our riders under saddle. He truly seems to enjoy his second career as a therapy horse and doesn't appear to miss the excitement of being a "movie star".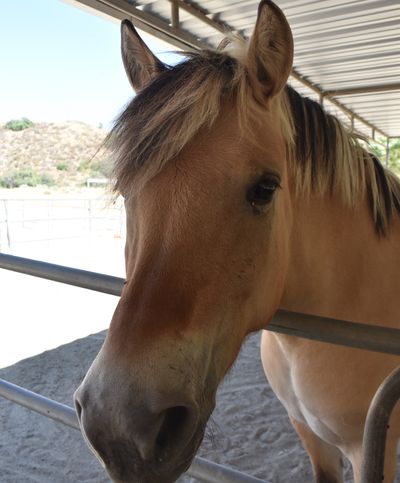 Norah
Norah is a 10 year old Norwegian Fjord who came in for a 30 day trial August 1st, and this 14 hand beauty is proving she's got the stuff it takes to become a Carousel Ranch therapy horse. Despite her age and lack of "therapy" training we've already found her to be calm & cool with all the crazy antics equestrian therapy asks of our horses. We're so very grateful that the City of Santa Clarita has provided us with the grant to purchase this very specific breed of horse.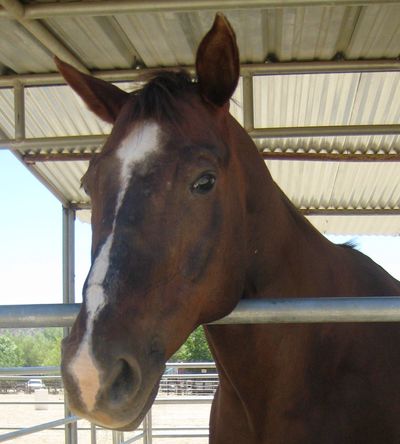 Pac-Man
24 year old Liver Chestnut Quarter Horse, Pac-Man has even temperament which makes him the perfect candidate for so many of our riders under saddle. Pac-Man works hard during the therapy week, and over the last 14 years as a Carousel Ranch therapy horse, he has performed in a countless number of our demonstrations.