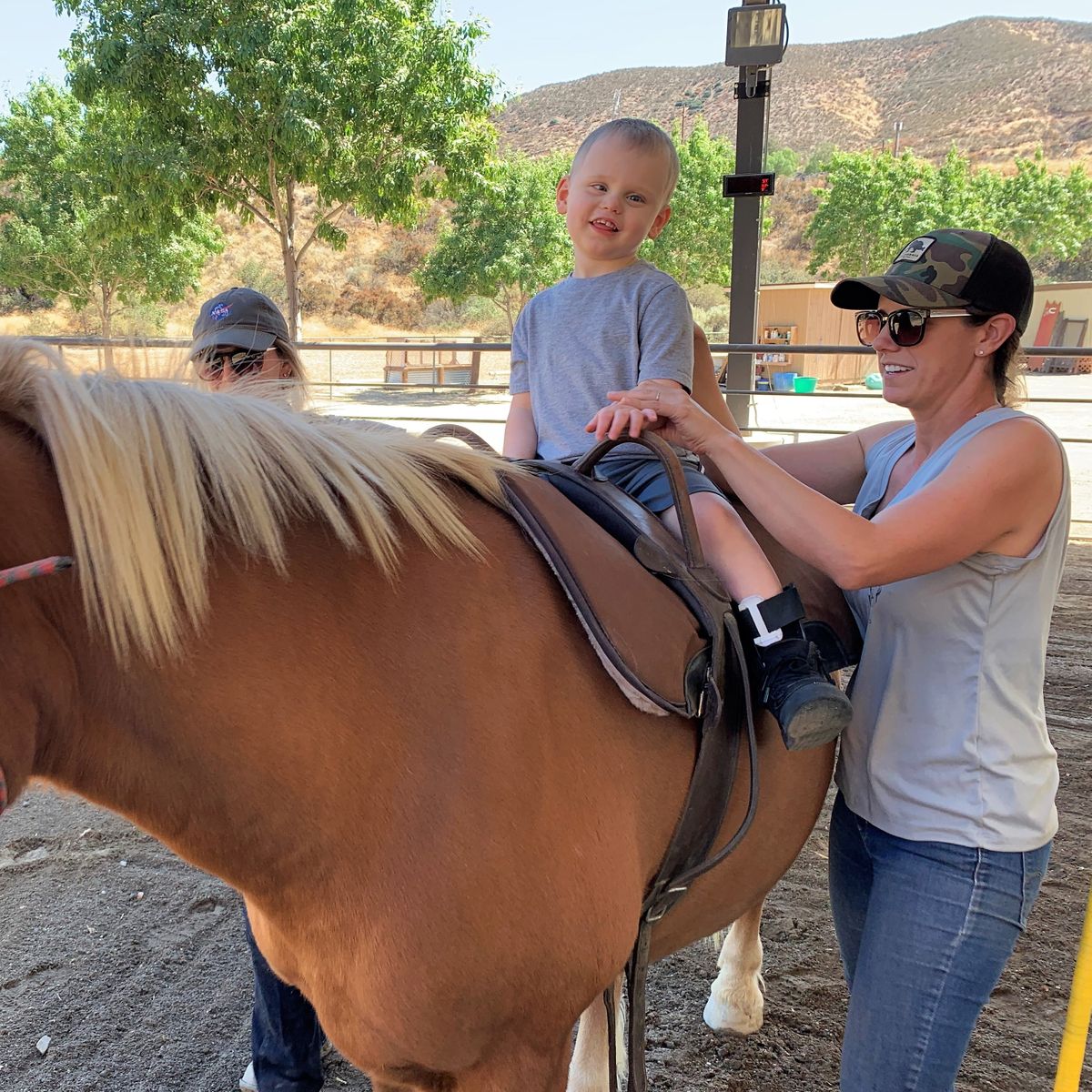 Caiden Wathen
After getting the call that Caiden could start his first day at Carousel Ranch so many emotions arose. As a parent I was extremely excited but also nervous and questioning if it was going to be worth it just because Caiden already had a packed schedule with inconsistent progress. I questioned if this was going to be too much for him or if he'd even like it.
Caiden is three years old with Optic Nerve Hypoplasia (legally blind) & cerebral palsy. He's also non-verbal, developmentally delayed, and has sensory sensitivities, so I was a little concerned with how he would handle riding. But come his first day, my concerns were immediately put at ease when Katie came up, grabbed Caiden from me with such love and just started talking to him as she took him to the horse, it felt so natural and genuine. It was the best first impression a parent or child could ask for.
Since then Carousel Ranch has continued to exceed my expectations, by far. Caiden has only been there for a few months now, but the progress has been unbelievable.
Physically, Caiden's core strength and balance has improved dramatically. Being on a horse gives a completely different workout with different muscles then what a traditional clinic therapy can offer. Caiden has developed better balance and confidence to start taking steps with assistance and now steps on his own since starting the program. Not only has Caiden made physical improvements since starting Carousel Ranch but as well as well as sensory and cognitively.
On top of all the progress we see from Caiden, nothing beats how much he enjoys it. Although there's sometimes crocodile tears and fussing when he's realizing he's actually working, he's always the first one to the front door when he knows we're about to leave for his session. Watching his face light up when we drive down the dirt road and when he hears the girls' voices is so beyond comforting for us as parents. In already such a short time frame Carousel Ranch means so much to our family and is something we look forward to every week and we're excited to continue to watch Caiden's growth here.