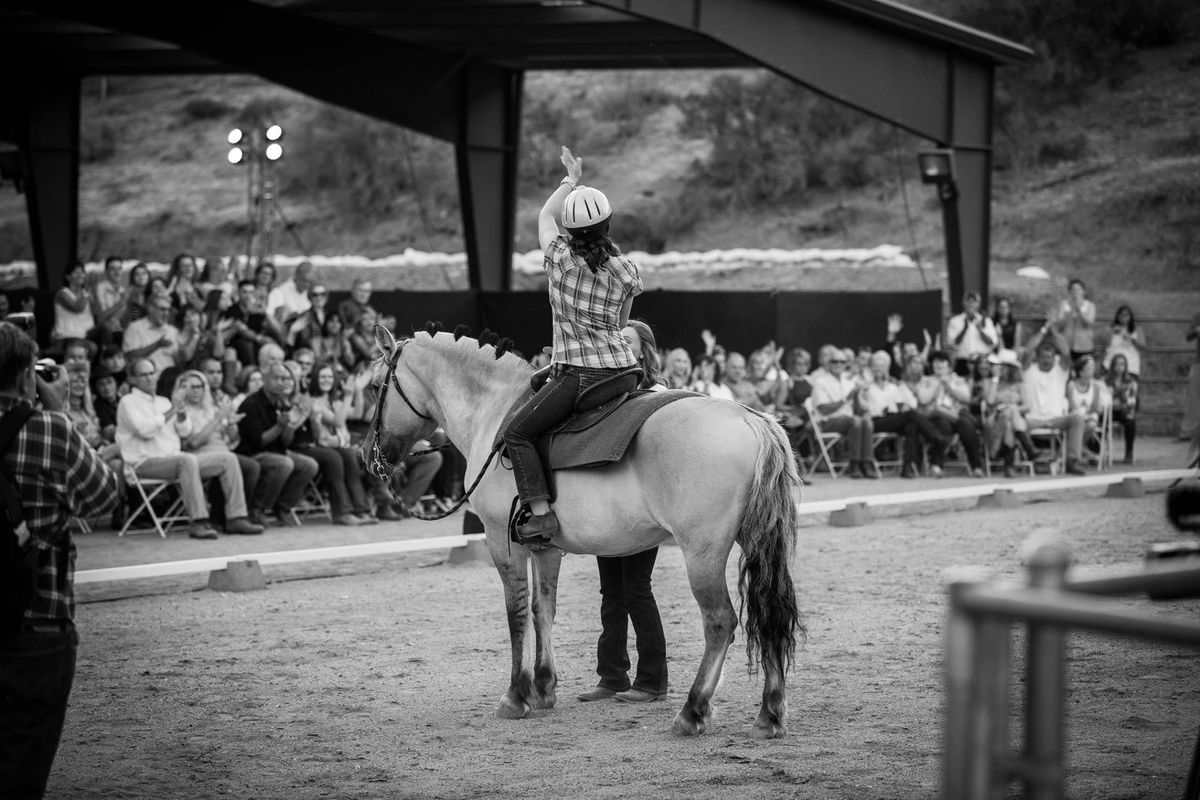 Courtney Golin
Ready to Work! Graduate
Courtney has been a part of the Carousel Ranch family since she was eight year's old. She was the surviving child of triplets and her parents were told that she would never walk or talk. In the words of her mom, "We were devastated. Rather than grieving for the child we did not have, we decided to challenge this wonderful gift, Courtney. All we wanted for our little girl was for her to have a functioning role in society." She started out vaulting and has progressed her way up to riding in a saddle and now riding independently. Over the years Courtney has always continued to work hard in every lesson and has recently graduated from our first Ready to Work! vocational training session.
"Courtney's struggles are not over. She continues with many medical problems as well as developmental and cognitive issues. She cannot read or write more than her name. She is continuing to defining her role in this world as she goes thru life's challenges.
Courtney has always said she never wanted a job when she "grew up'. She, I believe was frightened by her inability to read or write and expressive aphasia. This experience and training has provided Courtney the confidence and motivation that she can go out into the working world and become a contributing member of society.
In Courtney's own excited words every Saturday morning before starting her day at RTW "I have to get dress and put on my uniform". "I have to be on time and be prepared. "I have a job to do!"