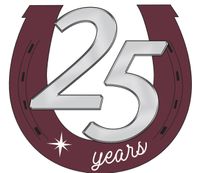 WELCOME TO HEART OF THE WEST
Presented By:

Bidding in our Live Auction
YOU CANNOT BID ON THE LIVE AUCTION FROM YOUR MOBILE DEVICE. IF YOU WOULD LIKE TO BID IN THE LIVE AUCTION AND PARTICIPATING VIRTUALLY, CONTACT THE OFFICE WITH YOUR MAX BID. If you are interested in bidding on any Live items, please call or email us by Friday, August 27th at 6PM with the item # and your maximum bid. This is the only way that virtual guests can bid on the live auction.
Thank you for joining us!
FAQ's
How to place a bid in the Live Auction?
If you attend in person, you will be given a bidder number at registration. When you want to bid on an item, raise your bid card so that the auctioneer can see you.
If you are participating virtually, telephone bidding allows you to still be able to bid in the Live Auction. Please call Carousel Ranch ahead of time with your maximum bid. With telephone bidding, a member of the auctions team will call you during the auction. They will advise you as to where the bidding is, including all competing bids as they are received, and they will bid on your behalf with your instructions. This will carry on until you are successful, or tell us that you want to stop bidding. Your MAX BID must be in by AUGUST 27th at 6PM.
What Covid protocols will be in place at the ranch?
The health and safety of our guests is our top priority. If you or anyone in your household are sick or have any symptoms, we ask that you please stay home! In an effort to keep things safe, the follow protocols will be in place:
Tables and demonstration seating will be spaced to allow for social distancing.
Hand sanitizer stations will be available around the event to help reduce the spread of germs and bacteria.
Our catering staff and servers will be wearing masks.
Masks are required by all guests entering the restrooms.
While masks are not required outdoors, we encourage guests to mosey up your mask and do what makes you feel comfortable and safe.
What do I need to stream the live event?
To watch our live event, you will need a device that can stream on YouTube. In addition to your computer, phone, or tablet, you can watch YouTube on any smart TV. If you do not have the ability to play the YouTube app on your television, you can connect your laptop to your TV wirelessly or with an HDMI cord. For further technical assistance, please contact Carousel Ranch. Our Tech Support is available to work with every guest to create the perfect at home experience.
Will there still be a Silent Auction?
Yes! This year's silent auction will be completely online. You'll be able to bid on auction items directly from your phone! Our online auction includes entertainment, hotels, health and wellness, gift certificates to local restaurants, wine and more.
How do I get my dinner the night of the event?
If you are hosting a party, a Carousel Ranch staff member will call you to schedule a time to deliver your meals. For guests participating at home, you will receive an email from us with your assigned restaurant and time for pick up. If you are joining us from out of the area, we will be mailing you a gift card.
How will I watch the children's demonstration?
Guests at home will watch the heartwarming horseback demonstration LIVE on YouTube through the convenience of their television, tablet, computer or phone.
Thank you to our Sponsors!