In the Tradition of Giving to the Ones We Love, February is the Month for

Why we do it...
Please change a life through the priceless gift of therapy by donating to our Carousel Wishes & Valentine Kisses Campaign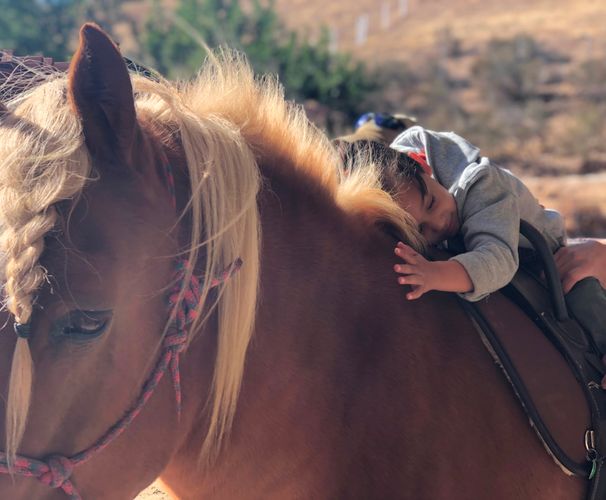 "Last October we received the call for Mallory to begin experiencing "the magic" at Carousel Ranch. The difference it has made is not something that can be described, but rather one that can only be seen. The minute she set foot on the grounds, all 3 ½ feet of her could not absorb everything fast enough. I was in awe as I witnessed my daughter throw caution to the wind and put her full trust in the horse, Mo. I could see the calm within Mallory as she rode, letting herself ebb and flow as she melted with each step. My heart swelled as I watched her eyes close so that she could truly experience the feedback she was receiving. I notice a big difference in her anxiety levels and coping abilities that support a happy and balanced child. Watching my child find her true happy place is an indescribable feeling. Knowing that this opportunity to grow and excel emotionally, physically and mentally exists not only for my daughter, but all children in need is absolutely incredible." - Mary J. Reagan
How you can help...
Each Year there are children with special needs waiting for the opportunity to improve their health and quality of life at Carousel Ranch. We're growing to serve more children and YOU can help us reach this goal. Together, we can make a difference... one very special child at a time. Please change a life through the priceless gift of therapy by donating today.