THURSDAYS IN FEBRUARY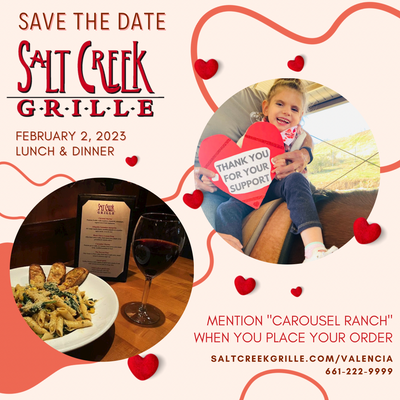 Salt Creek Grille - Feb 2nd
February 2, 2023
Help us celebrate the first week of our Carousel Wishes and Valentine's Kisses Campaign by enjoying Lunch & Dinner at Salt Creek Grille Valencia this Thursday, February 2nd.
A generous portion of your purchase will be donated all day long when you mention "Carousel Ranch" while dining in or when you place a takeout your order.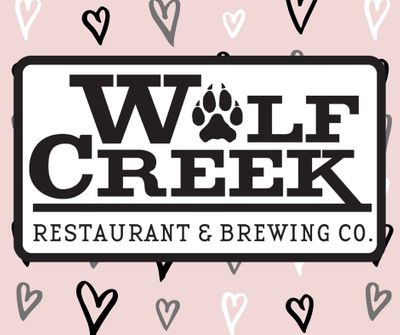 Wolf Creek Restaurant & Brewery - Feb 9th
February 9, 2023
Love our kids by going to Wolf Creek Restaurant & Brewing Co. Thursday, February 9th to support our programs. Whether it's lunch, dinner or take out, up to 20% of your bill will be donated to the ranch when you mention "Carousel Ranch."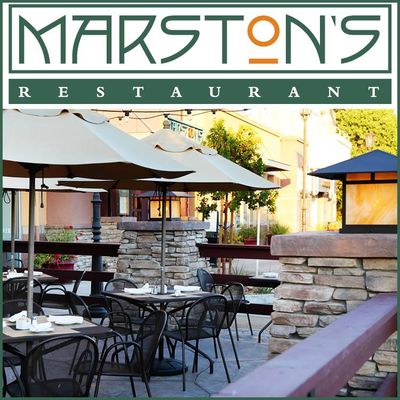 Marston's Resturant - Feb 23rd
February 23, 2023
Join us Thursday, February, 23rd at Marston's Restaurant. Whether you're dining in or ordering take-out for breakfast, lunch or diner, a generous portion of your bill will be donated back to the ranch.
All Month Long!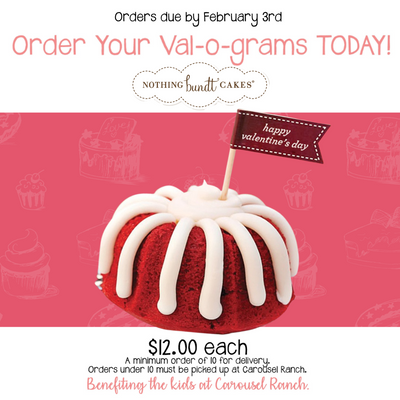 Show The Love with a Bundtlet Valentine!
Feb 9th thru 12th & 14th
Show the love to your clients, co-workers or friends with a Bundtlet Valentine. Each bundtlt is wrapped in cello with a red ribbon and includes a personalized "Happy Valentine's Day" tag. Order 10 or more for delivery. Orders must be placed by Friday, February 3rd.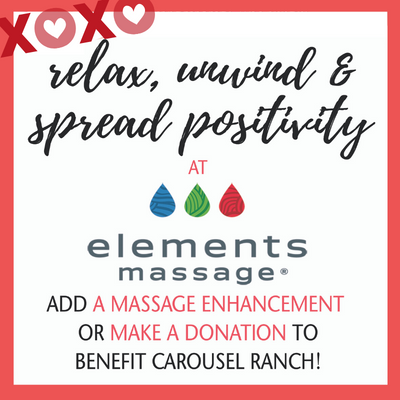 Enhance Your Massage at Massage Elements!
Mercedes Benz of Valencia
$1 will be donated per vehicle serviced - ask about donation matching!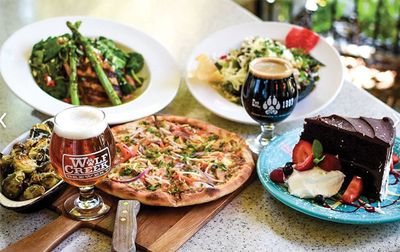 Carousel Cake at Wolf Creek
February 1, 2023 - February 13, 2023
Feb 1 thru 13th
Dine in or take out, but don't forget to order a Carousel Cookies & Cream Cake with your meal - $5 from every slice goes to the kids!